HMF Exhaust Swamp Series XL for Polaris Scrambler 850 (12-14)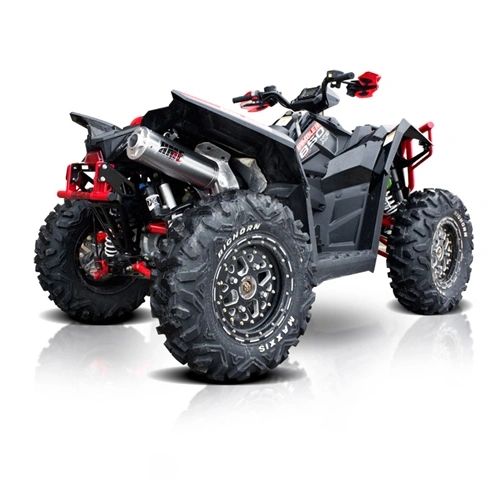 HMF Exhaust Swamp Series XL for Polaris Scrambler 850 (12-14)
The younger brother of the Swamp Series, the Swamp XL Series (extra loud) offers anywhere between 1-2 more horse power than the standard Swamp Series. What makes the Swamp XL different than the Swamp Series is the non-restrictive core that produces very high dB sound levels
Inlcudes a USFS Approved Spark Arrester.
Includes a 2 Year Limited Manufacturer's Warranty.
Is made of high quality Aluminum, Stainless Steel, or Carbon Kevlar.
Packed with high performance glass wool packing.
Includes Installation Instructions.
Manufactured in the U.S.A.
Whenever you add an after-market exhaust system to your machine, tuning your carburetor is, in most cases, an absolute necessity. The proper jets and EFI settings are extremely important for the performance and lifespan of your machine.
Fits:
Polaris Scrambler 850 XP (12-14)

Reviews